Drain Relining In Leeds & Wakefield
Our engineers can take care of your drain relining.
Providing specialist drain relining in Leeds and Wakefield
When a drain is damaged, there may be a temptation to have it replaced and this process isn't always necessary. Sometimes, it's far easier and cost-effective to invest in drain relining and that's an area we can provide support in.
As drain relining experts serving Leeds, Wakefield and beyond, we can provide you with ongoing advice and guidance.
Why to choose us for your drain relining needs
Specialists in drain relining: With over 20 years of field experience, we know what we're talking about when it comes to drain relining. We can answer any questions you have and service any kind of property.
Customised service: Have any specific needs? Our engineers are happy to develop a personalised drainage solution for you.
Excellent quotes: We pride ourselves on having unbeatable quotes in terms of cost-effectiveness and the quick turn around on projects.
What kind of drain relining services do we offer?
We're specialists in drain relining, also known as Cure In Place Piping (CIPP). During this process, a CCTV survey is undertaken to assess the level of damage to a pipe and then a flexible resin lining is inserted into the affected area. The resin provides extra support and seals the pipe.
Once the repair is completed, we'll do a follow-up CCTV investigation to ensure there's a strong, reliable and long-term solution to the problem.
What are the benefits of drain relining?
Save money on expensive repairs
Avoid lengthy disruptions caused by pipe excavations and removal
Protect against fractures and additional damage from outside factors
Improve water flow in a pipe
Enjoy a fast and efficient service with minimal disruption
Completely reseal a pipe and block out any leakage or encroachment from plant roots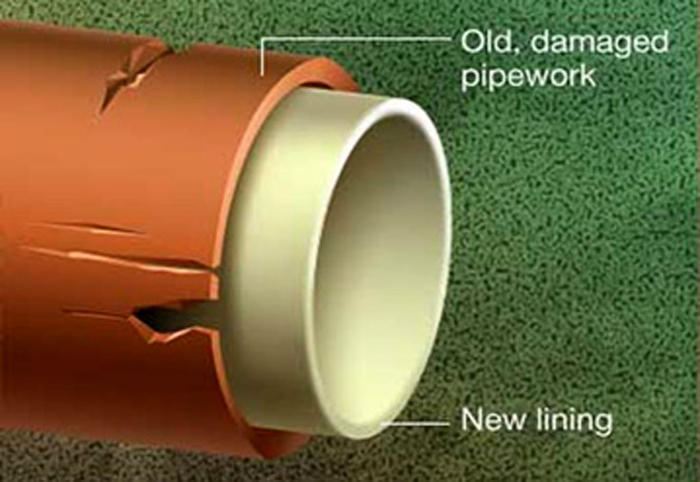 Contact us today for local drain relining in Leeds and Wakefield
If you're local to Leeds or Wakefield and need a personalised drain relining solution, look no further. Contact us now for a no-obligation quote.
WE WILL BEAT ANY LIKE FOR LIKE QUOTATION
Call the drainage experts 24/7 on 01924 379784