CCTV surveys
Our qualified engineers are experts in CCTV Drain Surveying.
CCTV Drain Survey experts in Wakefield and Leeds
Inspecting the quality of your drain is vital to ensuring it can function at a high level and CCTV drain surveys are the ideal service. PRO-JET Draincare provides specialist CCTV surveys in Leeds, Wakefield and the surrounding West Yorkshire region.
Fast, efficient and reliable, we'll be able to carry out a comprehensive service for both domestic and commercial properties that can't be identified from the surface. Drain surveying using the latest CCTV technology can identify problems including broken pipes, leaks, tree root invasion, pest damage, blockages, and much more.
Why choose us for your CCTV drain survey needs?
With over 20 years experience in drain surveying for clients across West Yorkshire, we can be trusted to supply the best quality of service, with an honest and accurate approach.
Links to the local community: With a strong reputation in Leeds and Wakefield, we are proud to have links in the local community and to deliver our CCTV drain survey expertise to people from all walks of life.
Tailored service: We recognise no project is the same and our engineers take into consideration your personal needs from the day you sign up with us.
Competitive quotes: We offer extremely competitive quotes that are cost-effective.
How do our CCTV drain surveys work?
Our Wakefield based team have a proven track record in providing a high level of service and our qualified engineers will produce a comprehensive written report with an accompanying DVD recording of the drain CCTV survey, as well as a full drain layout that identifies the exact cause of any problem.
After the CCTV drain survey, our engineers will also outline our recommendations for remedial work in a final report that we send to you directly - and if required can carry out high-pressure water jetting to ensure optimum results.
So, whether it's a pre-purchase home-buyer report for mortgage approval and peace of mind, an assessment of domestic drains, or data for industrial and commercial premises, our CCTV professionals have got it covered.
What are the benefits of drain surveys?
Drain surveys provide a quick analysis of any drainage problems so that you'll be able to get them fixed quickly
Accurate data will be provided in every drain survey
The service offers great value for money, allowing you to easily locate any problems that need solving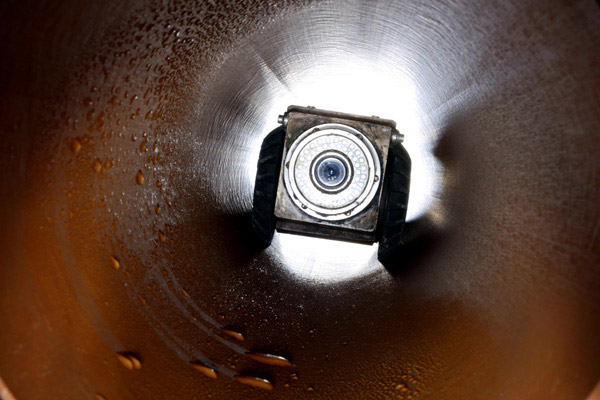 Contact Us
To get a transparent quote on our drain CCTV surveys, please contact us today by phone, email, or by completing the contact form.
WE WILL BEAT ANY LIKE FOR LIKE QUOTATION
Call the drainage experts 24/7 on 01924 379784